Agenda Approval Process – Made Easy
Many organizations attempt to institute an agenda approval process, but fall short due to technology limitations and the complexities of requesting approval, accepting approval and updating the agenda.
MeetingBooster's Meeting Agenda Approval process makes it easy for an organization to implement a meeting agenda approval process, in turn providing a platform to improve the effectiveness of each meeting.
Agenda Approval in 3 Steps:
1

Request Meeting Agenda Approval

MeetingBooster makes it easy to identify the users who should approve the agenda. When preparing the meeting agenda, the meeting organizer simply needs to click the Send for Approval menu shown in the MS Office style ribbon, and then select the required approvers in the Select Approvers dialog. This will notify MeetingBooster that the meeting agenda must be approved by the selected attendees prior to distributing it to the team.

The selected meeting agenda approvers will receive an email notification stating the request for a meeting agenda to be reviewed and approved. When the selected approvers log into their MeetingBooster account, there is also a notification for any Pending Approvals listed in the side bar.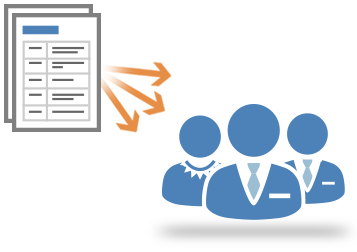 If the meeting organizer attempts to send the meeting agenda out prior to approval, they are given a warning, limiting the margin of error in the meeting agenda approval process.
To ensure that other meeting attendees are not confused, the agenda creator can choose to hide the in-progress meeting agenda until approval has been finalized.
2

Receive Feedback from Approvers

It is important that the agenda creator has easy access to the agenda approvers feedback. Once an agenda has been sent out for approval, the meeting agenda creator can review the suggested changes, and either approve or deny the changes.

If required, the agenda can then be re-sent out for approval until the final approved meeting agenda is completed.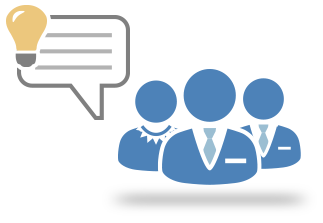 3

Update and Approve the Final Meeting Agenda

Once a meeting agenda creator has received and reviewed the approvers feedback, they can choose to implement any changes that were suggested.

To further minimize any margin for error, Version Control allows for a meeting agenda creator to go back to a previous meeting agenda version if needed.