Managing Meeting Action Items
What were those action items from the meeting? Who remembers what they were?
Anyone know how to find them? It doesn't have to be that way.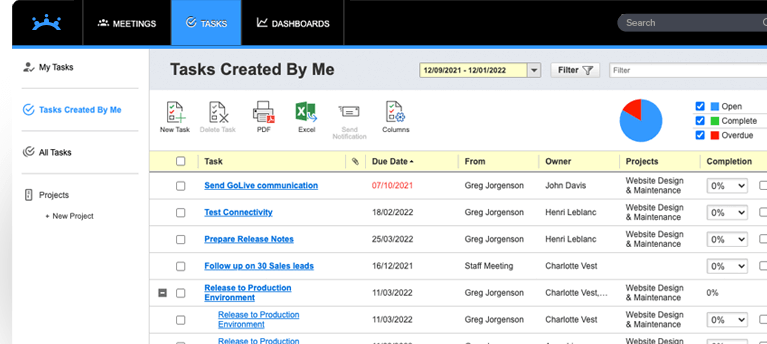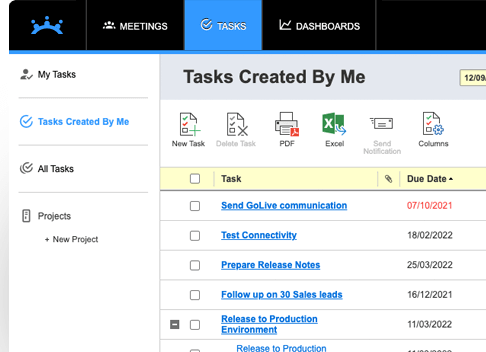 MeetingBooster empowers you and your team to:
MeetingBooster empowers you and your team to: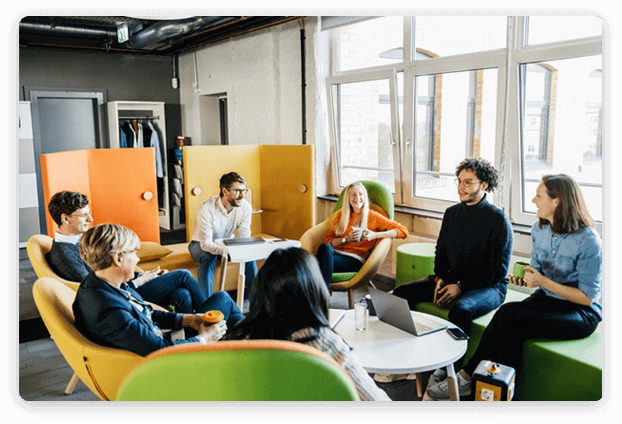 Turn your discussion into action plans
Make sure you get something out of your meetings. Feel confident knowing that actions have been assigned to your team and accountability is set in place.
Assign actions items before, during and after the meeting
Create projects to track cross meeting tasks
Track Status, Priority and Completion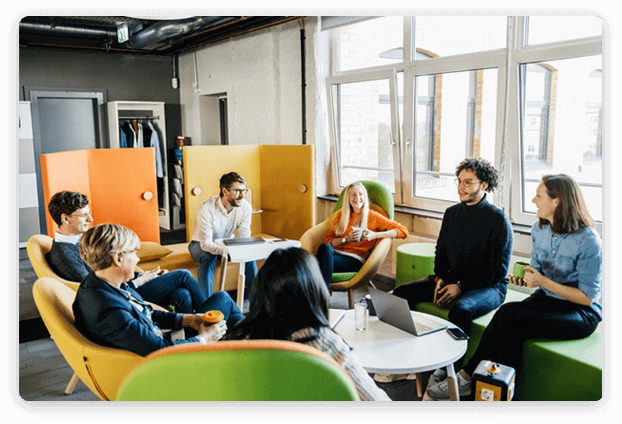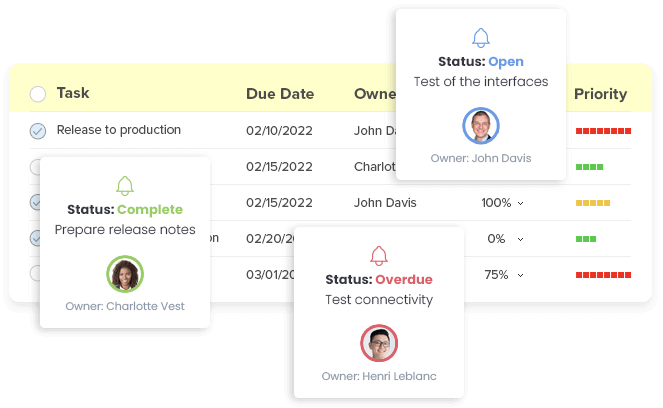 Drive accountability with automated task reminders
Get things done on time. MeetingBooster helps managers keep their team on track by sending out automated reminders.
Notify people when they have a new task
Set up action items reminders
Send personalised reminders
Populate outstanding tasks on the meeting agenda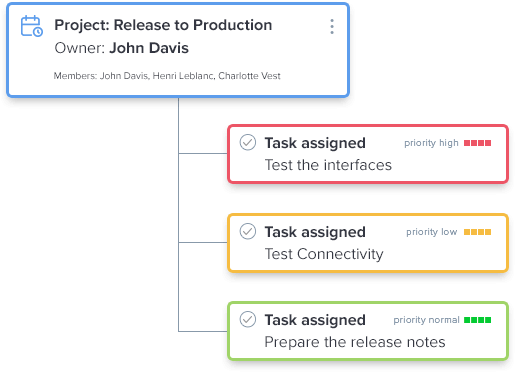 Sort action items into projects for easy collaboration and tracking
Instantly overview your projects. Track progress of individuals and teams to avoid costly bottlenecks.
Manage unlimited projects
Follow tasks across multiple meetings
Create teams for specific projects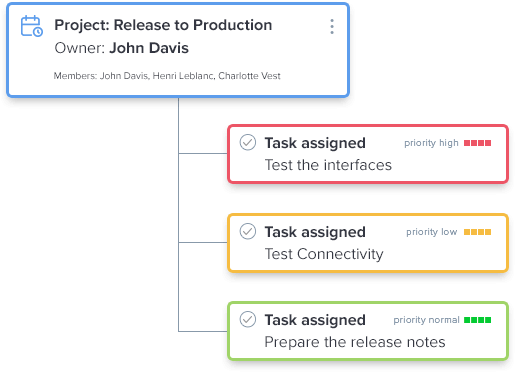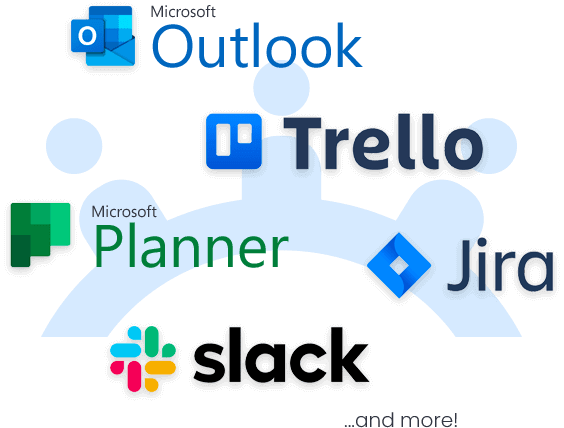 Integrate with popular task management systems
Not another task management system! Synchronize your MeetingBooster action items with popular task management tools.
Microsoft Outlook
Microsoft Planner
Jira
Slack
Trello and more…
Experience the power of MeetingBooster in your next meeting!
Don't suffer through another meeting without MeetingBooster.