Meeting Minutes Software
Ever left a meeting wondering who, if anyone, took notes, what decisions were made, and who is responsible for what tasks?
Never wonder again. Get complete control of your meeting minutes -- and your meetings -- with MeetingBooster.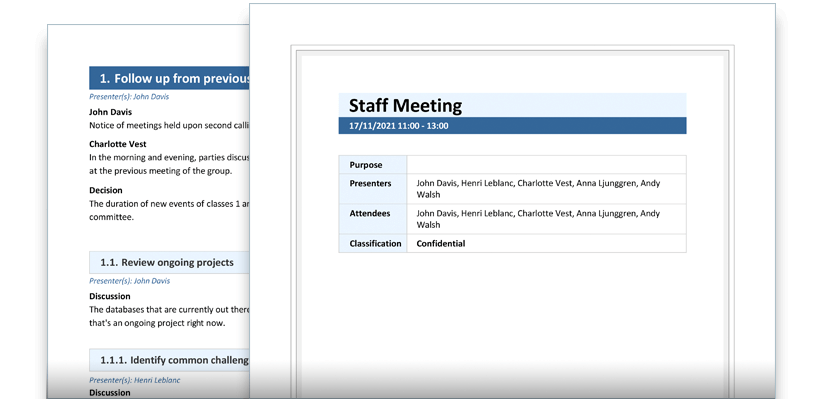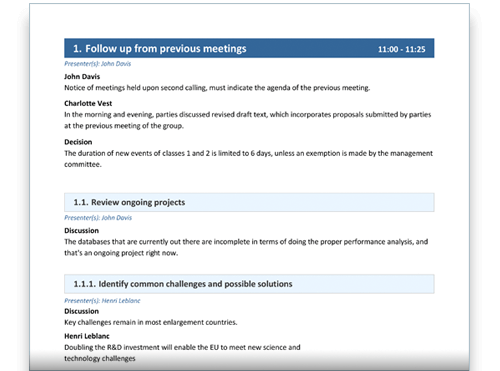 MeetingBooster contains meeting minutes software that empowers you and your team to:
MeetingBooster contains meeting minutes software that empowers you and your team to: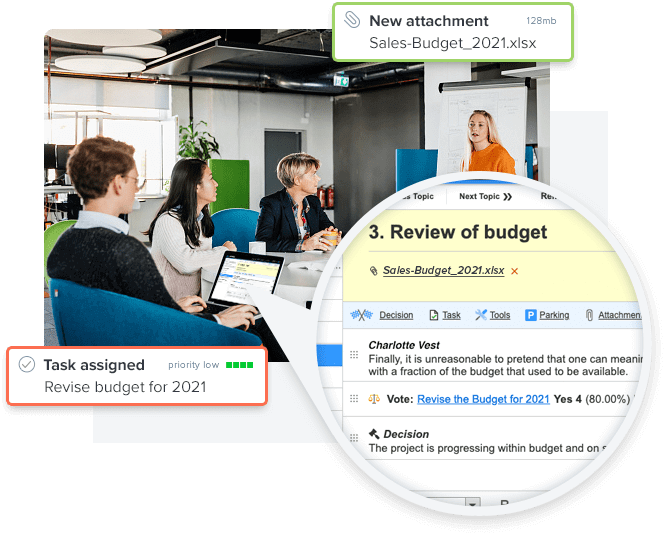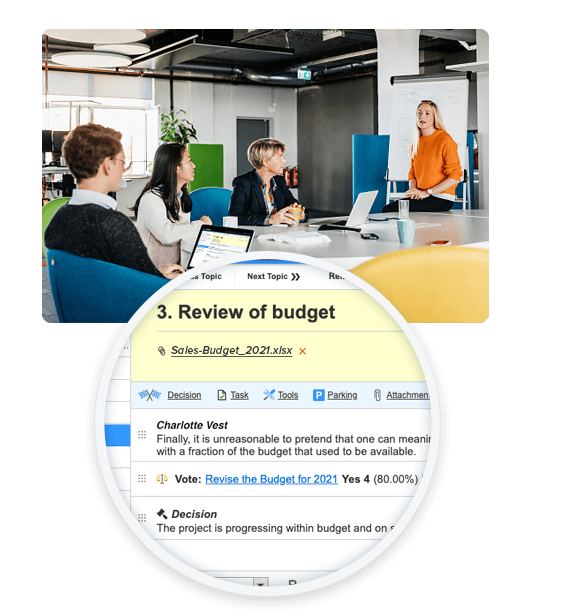 Take minutes during
the meeting
Stop wasting time in your meetings and take control of your meeting minutes. Get your team engaged with an easy to access platform that helps turn discussions into action plans.
Capture notes and decisions instantly
Assign action items
Park topics for later discussion
Execute votes and record the results
Stay on track with the time tracker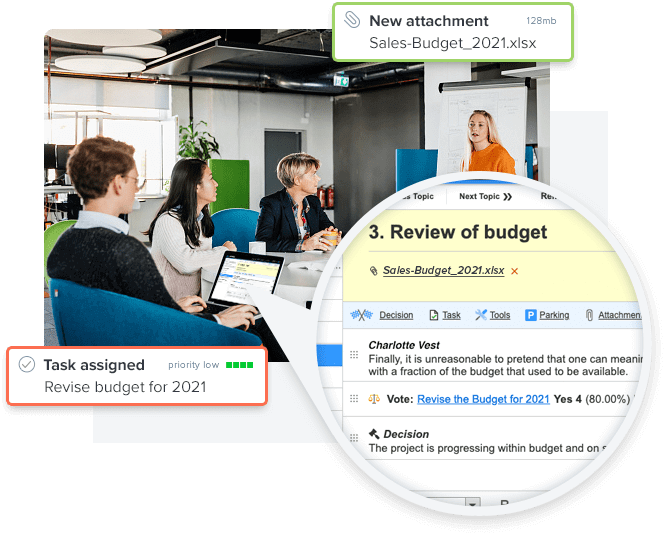 Distribute minutes straight
to inboxes
After approval, automate delivery via email, with customized filters. Team members see only what they should.
Send minutes as a PDF, with supporting files embedded
Publish minutes online with a hyperlink
Redact information from the minutes, based on recipient permissions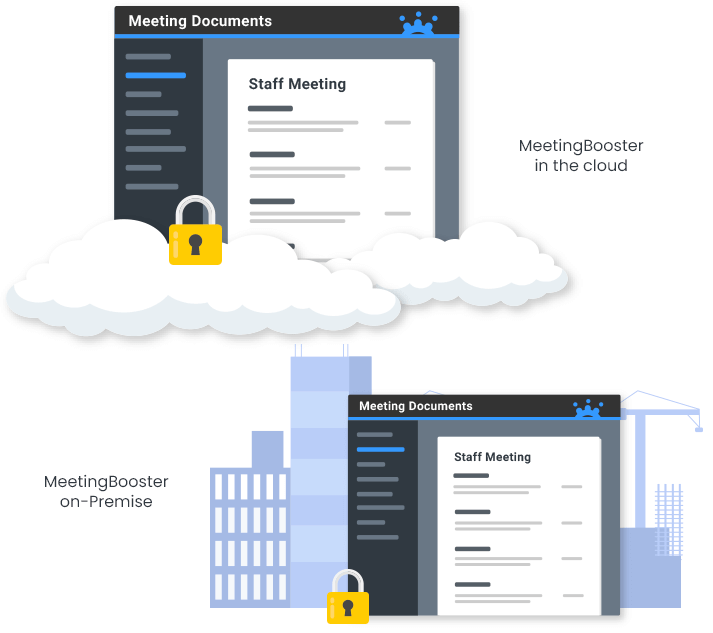 Digitally archive your
meeting minutes
Bullet proof archiving is secure and compliant. No more risky emails or "Wild West" shared drives.
Secure, organized, and encrypted storage of all meeting minutes.
Built-in search of all minutes, past and present.
Granular control of access.
Onboard new team members easily, with full appropriate permissions.
Customizable storage, including a 100% on-premise hosting option.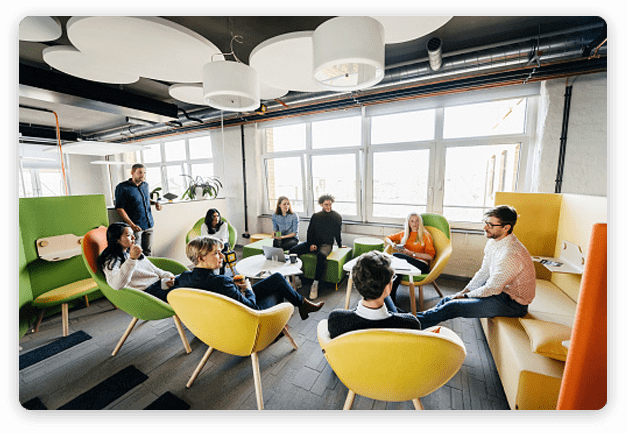 Experience the freedom that professional meeting minutes software offers
This software tool does everything computers are best at: organizing, distributing, filtering, and securing information. That frees you up to do what you do best: furthering the core mission of your team, business, or organization.
Experience the ease of enterprise-level meeting minutes software
See your team accomplishing more. (And feel their gratitude.)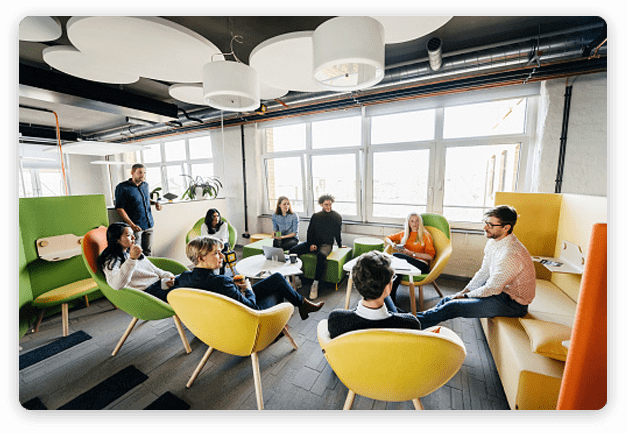 Experience the power of MeetingBooster in your next meeting!
Don't suffer through another meeting without MeetingBooster.