Learn How to Lead Efficient and Productive Meetings
When you know how to chair a meeting, you help drive your organization's productivity while lowering its costs. If you're an effective leader, meeting participants will leave knowing exactly what they need to do next and why their tasks are important. If you lead poorly, you waste valuable time and lose the respect of peers. Spending hours of your own valuable time preparing and following up is one way to run successful meetings. Another is to use professional meeting software like MeetingBooster to efficiently guide you through critical tasks in all three phases of chairing a meeting.
Three Phases of How to Chair a Meeting
1

Preparing to chair the meeting

Success in most things in life is predicated on thorough preparation, and successfully chairing a meeting is no different. "Thorough," however, doesn't have to be synonymous with "time-consuming" — just as you would want to study as efficiently as possible for a test, you would want to cut meeting preparation time without sacrificing meeting effectiveness. You can properly prepare to lead a meeting by completing these three essential tasks:
Schedule the meeting
Create an agenda
Assign pre-meeting tasks
To efficiently schedule the meeting, review invitees' online calendars, choose a date and time, and send out invitations via email. Meeting software can speed up this step by automatically checking for calendar conflicts and then distributing the invitation email. If you want your meeting to run smoothly and cover each important topic in the allotted time, you must create a meeting agenda. Meeting software simplifies this process by letting you create time slots for each topic, assign those slots to presenters, add topic descriptions for the attendees, and schedule breaks. Knowing how to chair a meeting isn't just about preparing yourself — you also need to prepare the meeting attendees. Assign pre-meeting tasks to others to ensure they know what they'll present and which materials to bring. With meeting software, you can delegate assignments and the software will then send automatic reminders to attendees about their upcoming presentation. This saves you the time of constantly following up with others. Cut preparation time and improve productivity with MeetingBooster!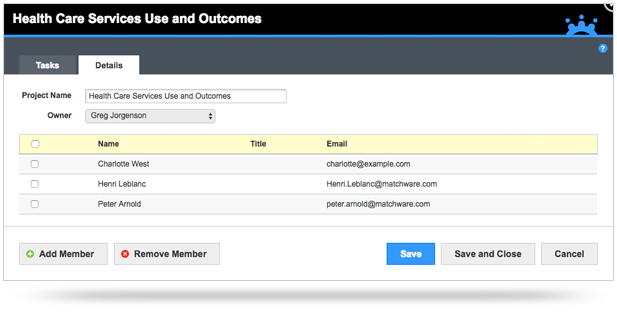 2

Leading the meeting

You've done what's necessary to lead the meeting and now it's go time. This is how to chair a meeting effectively once everyone's in the room:
Stick to the agenda you've set. As the chair, you're responsible for ensuring that all of the presenters finish in the time allotted to them.
Record all of the meeting minutes. By using meeting software to conduct the meeting, you help ensure note-takers don't miss important points.
Guide the group toward efficient decisionmaking. Meeting software gives attendees required information, and allows them to analyze it, record pros and cons, and cast votes more quickly than a manual system does. The software then presents the results immediately.
Ensure that everyone leaves the meeting knowing what they need to do next. With meeting software, you can assign these tasks on the fly during the meeting and the software will automatically record the assignments.
Chair productive meetings with MeetingBooster!
3

Following up after the meeting

Your duties as chairperson don't end with the meeting; you still have to follow up after you lead a meeting. This includes distributing the meeting minutes to attendees, keeping them on task, and collecting feedback to see how you can improve meeting efficiency and productivity next time.
Following up afterward remains a critical but overlooked step in how to chair a meeting. Doing it correctly often requires a great deal of time and effort, but it doesn't have to. Comprehensive meeting software can make quick work of post-meeting duties by auto-generating, distributing, and archiving meeting minutes and tracking progress on tasks assigned during the meeting. Meeting software can even help you measure the success of your meetings by letting you analyze cost versus productivity and collect feedback from meeting attendees.
Improve overall quality from one meeting to the next with MeetingBooster!
Tips on how to chair a meeting
Give attendees adequate preparation time by setting your meeting agenda and assigning responsibilities as far in advance as you can.
Check in with attendees before the meeting to ensure everyone is prepared.
Keep everyone on schedule during the meeting by giving a polite indication when a presenter is in danger of running past his/her allotted time.
Leave a few minutes at the end of the meeting for questions and comments from the attendees.
Collect feedback after the meeting so you know what to improve on for the next one.
Why use MeetingBooster to chair your meeting
Reduce preparation time by automating tasks, such as checking attendee calendars for conflicts and reminding attendees of their own preparation duties.
Capture important points by making it easy for notetakers to record meeting minutes.
Make group decisions efficiently so you don't waste time during the meeting.
Record post-meeting tasks as you assign them so that everyone knows what to do after the meeting.
Follow up quickly and thoroughly to keep attendees on task.
Analyze the success of each meeting so you can improve productivity and reduce costs over time.
Sign up for a MeetingBooster webinar.